November 2011

Issue No. 7




Dear Supporter,



The ICC team is excited to be sending out this particular issue of our newsletter as we introduce you to our newest campaign for effectively touching the lives, minds, and hearts of Kenya's youth for the sake of the Kingdom. I'm sure once you read about it, you'll see that God has taken what we have been doing in the last two years and blessed it, not only practically because of people like yourself, but also with ideas and new resources.

- Ray Luff & Ken Godevenos


Introducing Sharon Cracknell

The Board is delighted to have Sharon Cracknell join us as our Executive Director and the new face, both behind the scenes and up front, for ICC International. Sharon comes to us with a rich experience in education, having most notably been the high school principal of Peoples' Academy Christian School for many years. We welcome her on board. Her positive impact on ICC has already made a difference in our ability to address the "body, mind, soul and spirit" needs of those we are seeking to touch with the Gospel.





ICC International



12-17665 Leslie St.





info@iccinternational.org

Quick Links

Please give instructions for designated funds in the message box
Sharon Cracknell's career in education spans over 35 years.. She began teaching with the Durham Board of Education at Port Perry High School in the late '70's. When her family relocated to the Toronto area, she decided to move from the public sector to Christian education, and worked for the next 25 years at Peoples Christian Academy in Toronto. She served there as a teacher, Department Head, Vice-Principal and Principal in the High School. After her retirement in 2010, she and her husband (Phil Manning) started their own consulting business, Cracknell & Manning Services and Consulting, which is designed to provide a wide range of services and resources to Christian ministries. One of her major projects this last year was to lay the groundwork for the launching of a private Classical Christian school in Toronto. She has also consulted with schools, churches and other ministries to provide consultation and resources for strategic planning, succession planning, curriculum development, and leadership development. Phil is a professional musician, providing workshops and seminars in the area of worship arts, and also provides resources for churches and ministries requiring musical and technical resources and consulting.
Sharon received her Bachelor of Physical and Health Education from the University of Toronto, Bachelor of Administrative Studies from York University, and her ACSI Principal Qualifications at Redeemer University.
Sharon and her husband live in Pickering, Ontario, where they enjoy their blended family of 4 grown boys (and 2 lovely daughters-in-law), one daughter, and one adorable grandson.
Maximizing Stewardship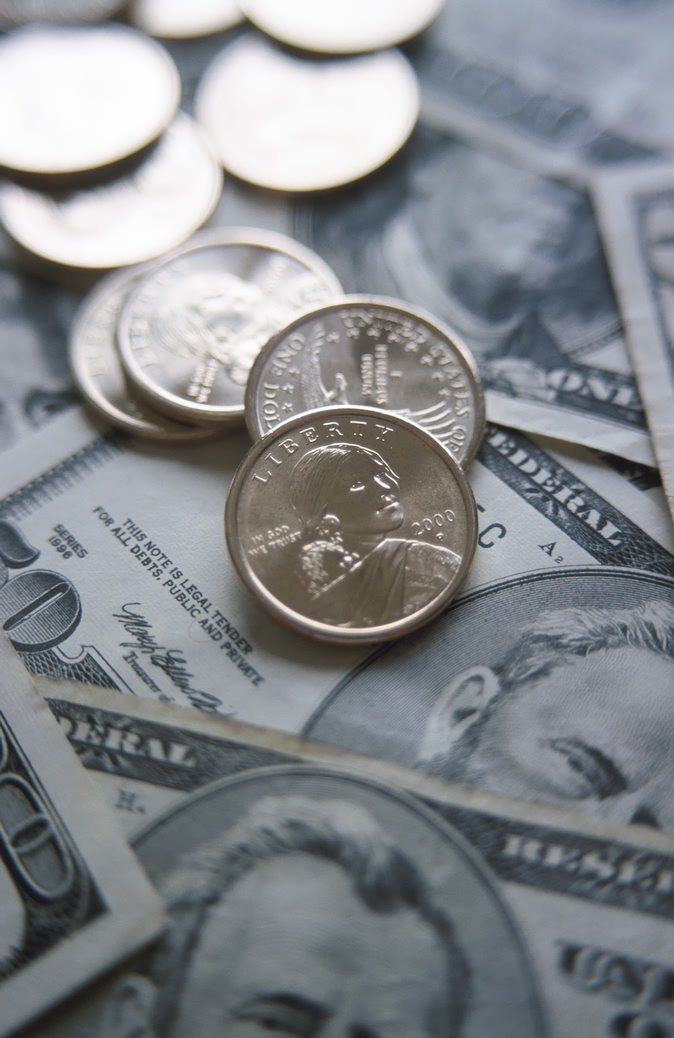 As I was doing some laundry the other day, some change fell out of my husband's trousers and rolled along the floor. I was in a hurry to get things going, so I thought, "Oh, I'll get that later - it's only a toonie...and they are so bulky in my wallet anyway." At the end of the day I managed to remember to retrieve it, tossing it into the little glass dish I keep in the kitchen for when my son drops in, looking for loose change for a coffee at Tim's. A few loonies and toonies...no big deal.
Then I thought about the situation at Alpha Academy in Fafarol, Kenya, where the Director is struggling to pay teachers' salaries. When I actually realized the exact amount that each teacher needed on a daily basis, I was astounded, and embarrassed, that I had treated my loose change so lightly. The salary for one teacher at Alpha Academy is $60/month CDN. That equates to $2/day. . . less than my son's daily large double/double and muffin! I found that fact astonishing, and humbling.

There is a great need at the Alpha Academy to provide an education for the young children of the village of Fafarol, with few families being able to afford the cost of tuition. These teachers are committed to doing their very best to provide the foundational tools that the children need to survive in their world and make a difference in their community. They do it every day, hoping that there will be enough money to be distributed at the end of the month to take home to their own families. I cannot even comprehend going to work every day only to be told at the end of the month that I would not be getting a pay-cheque.
Many organizations do organize child sponsorships, which is wonderful. However, the end result of teacher sponsorship is multiplied 30 times plus. By sponsoring one teacher, you are making it possible for at least 30 students to attend school free of charge -- a child will not be turned away because someone did not sponsor them. And the teacher is now able to support their family, which further multiplies the impact of your giving. By sponsoring a child, we would need to find over 250 donors for Alpha Academy alone. But
15 teacher sponsorships will cover the cost of educating more than 250 students at Alpha Academy. By sponsoring a teacher, no child will go without an education! Not many of us have the means or the opportunity to make a personal difference in the lives of others in these circumstances, but you CAN make a difference in the life of one faithful teacher, and their entire classroom of students by sponsoring them for a calendar year. [Schools run year-round in Kenya simply to keep up with the enabling of students to compete the limited high school and/or college spots.] Can you imagine the joy and relief of the one teacher to think that for one whole year, they could give their whole attention to teaching their students, and not have to worry about whether or not they would have money to take home to their own family at the end of the month?!! No child will be left outside the school, because they couldn't afford the tuition. What a wonderful gift, to both teacher and students! . . .and for only $60/month...$2/day...what an "opporTOONIEty"!!!
If you feel that you could participate in the Teacher Sponsorship Program for one year, we would love to match you up with a teacher at Alpha Academy. Please download, print and complete the Teacher Sponsorship Form. You will receive information about your teacher, to personalize your participation. You will be able to correspond with each other throughout the school year and be kept up-to-date with the teacher's class and students, and pray for each other. You will not just be making a difference in the life of this one teacher and their family, but also be a part of the impact that will continue to live on in the lives of each of the students in this teacher's classroom.
Sharon Cracknell
Rethinking Evolution -

Comments by:

Ray Luff



Which came first...the chicken or the egg?


LONDON (AFP) - Which came first, the chicken or the egg? According to a scientist, a philosopher and a chicken farmer, it was the egg, British newspapers reported.
The key to the age-old question apparently lies in the fact that since genetic material does not change throughout an animal's life, the first bird that evolved into a chicken must have initially existed as an embryo inside an egg. Professor John Brookfield, from England's University of Nottingham, concluded that because of this, the living organism inside the eggshell would have had the same DNA as the chicken it turned into. The specialist in evolutionary genetics was quoted in a number of newspapers as saying: "Therefore the first living thing which we could say unequivocally was a member of the species would be this first egg. The egg came first." Brookfield's conclusion was backed up by Professor David Papineau, of King's College, London, and the chairman of the trade body Great British Chicken, Charles Bourns. Papineau, an expert in the philosophy of science, argued that the first chicken must have emerged from an egg even though it was laid by a different species of bird, but it was still a chicken egg because it had a chicken in it. "The conclusion therefore must be that the egg came first and the chicken afterwards," he stated. Bourns' methodology was not explained in The Times, the Daily Mail and the Independent, who all carried the story. "Eggs were around long before the first chicken arrived," he affirmed.



(This story appeared on Friday May 26, 2006, 12:42 AM on the Yahoo News Site, it is no longer available)
You'll notice a bit of trickery in this report given by the scientist, where he says "the first chicken must have emerged from an egg even though it was laid by a different species of bird." So the bird (not chicken) laid the egg, but the egg became a chicken not at all like the bird that laid it. So in other words the Bird preceded the egg which preceded the chicken. But that leaves us again where we started off. How did we get "the bird" in the first place? This scientist has already stated that the first chicken had to have come from an egg. "since genetic material does not change throughout an animal's life, the first bird that evolved into a chicken must have initially existed as an embryo inside an egg." Therefore we must conclude that "the bird" must also have come from an egg according to his reasoning.
Once again we are brought back to the obvious question of how did we get the first egg that produced the first bird that in turn produced the first "chicken egg" that produced the first chicken?
There are of course many other unanswered questions: 1) Where did the DNA come from for the first life, either the Bird, or the egg it produced? 2) The DNA would be different in the egg from that of the parent because it requires DNA from both a male and a female to produce a new life. 3) Did the DNA evolve until it was sufficient to produce an egg?
God gave us riddles to try to figure out that ought to lead us back to a knowledge of Him. But man shakes his fist at God and says there is no God. Then He sets about trying to figure out how to prove that hypothesis by his wise thoughts.
The Bibles says the following regarding man's wisdom:

Psalm 14 - 1 The fool has said in his heart,"There is no God."

1 Cor 1 - 20 Where is the wise? Where is the scribe? Where is the disputer of this age? Has not God made foolish the wisdom of this world?
The only way we could ever solve the riddle of the chicken and the egg is to have an eye witness account to tell us the answer. Our God, the eye witness to all of creation has done that in giving us His word, the Holy Bible. And he has also given us human eye witnesses when it comes to the case the Bible makes for Christ.
2 Peter 1 - 16 For we did not follow cunningly devised fables when we made known to you the power and coming of our Lord Jesus Christ, but were eyewitnesses of His majesty.
2 Cor 2 - 4 And my speech and my preaching were not with persuasive words of human wisdom, but in demonstration of the Spirit and of power, 5 that your faith should not be in the wisdom of men but in the power of God.
One of the Historic goals of ICC is to grapple with life's larger questions and to direct people to the answers which are found in God's Word and in establishing a personal relationship with the Lord Jesus Christ. If we can assist you or if you have a question you would like us to address or a prayer request please get in touch with us. We would like to share with you the fruit which God has given us and we thank those of you who have been able to share with us also in prayers and financial support for the work that our Lord has given us to perform.
2011 Projects
ICC is committed to providing assistance for the necessities of life, in a way that builds a foundation toward independence and a sustainable lifestyle for the local people. Unless those we want to help acquire knowledge and useful skills, they will not be able to sustain themselves in the present or into the future. The projects below are a demonstration of ICC's commitment to the "feeding" of the body, mind and spirit, as Christ calls us to do. A brief description of the projects are provided in the Newsletter - more details can be found on ICC website by clicking www.iccinternational.org .
2011 Projects/activities completed:
-Evangelism course delivered in Nakuru, Kenya, leaving them materials and books.
-Dismantled old structure, built new church, office, and extra room for House of Hope Trinity Outreach Church, Kitale.



-Connected with and preached in four different churches in Nakuru, Kitale, & Fafarol, Kenya.


-Helped House of Hope Church, Kitale, Kenya with rent payment arrears.
-Participated in a Crusade outside of Kitale, Kenya
-Ministered at a wedding in Fafarol, Kenya
-Provided sports equipment and textbooks for St. Martins School, Fafarol, Kenya


-Provided sports equipment, textbooks, as well as had the last three of seven classrooms equipped with cement floors and walls, as required by government officials, for Alpha Academy, Kumakuywa, Kenya.

-Provided hundreds of toothbrushes, some toothpaste, and dozens of knitted dolls to children in schools and churches.
-Paid the balance owing on the Bethel Church in Fafarol for their new plot upon receipt of certain legal documents.
-Teacher arrears have been cleared for July and August.
-Two (of 15) teachers have been sponsored for the current school year.
THANK YOU to all who have financially and prayerfully participated in 2011, to complete these projects and activities!!
Current Projects 2011-2012

Projects Underway
1. Teacher Sponsorship Program
YOUR participation of sponsoring ONE teacher for $60/month will provide an education for at least 30 students AND the needs of the teacher and their family. This is truly MAXIMIZED STEWARDSHIP. Click to fill out the Teacher Sponsorship Form to participate in this program.


2. Well for the Village
A well, tower, and pump for the village of Fafarol, Kenya is to be located on the property of the local high school but is there for serving the entire town with a strong supply of clean water. Click here for more details.
3. Training/teaching Pastors and Church Leaders
On each of our trips to Kenya (we're in the process of planning trip #3), we provide Christian leaders with training in one or more aspects of ministry including Biblical, managerial, evangelism, and discipleship. People have come from all over Kenya to participate in these programs and receive their participatory certificates.
4. Farming God's Way
Farming God's way involves the training of the rural poor of Africa, equipping them to realize the God-given potential of the land. The Word of God is coupled with agricultural skills to bring about the harvest in righteousness and faithful stewardship. Demo plots, called "Well Watered" are implemented, which are wonderful marketing and training sites, managed for a number of seasons. There are countless testimonies to the Godly multiplication of the harvest, both commercially and with subsistence farmers. More information and videos are available on
Farming God's Way
website.